So, I'm a super weirdo.  Especially when it comes to seafood.  Straight up, I really don't like any seafood (I know, I can hear all the seafood lovers sighing in disappointment).  And I've tried.  I really have.  I've tried catching and eating, I've tried it at fancy restaurants, I've even tried it in Japan, which has literally the freshest seafood in the world.  I'm just not a seafood person.  And I really, really, wish I was.  I try just about any fish I come across (my husband is a proud Baltimorean and pretty much lives on crab in the summer) and I just hope one day I'll find some seafood I really like.  Ironically, canned tuna is the one fish I actually really enjoy.  I know, I know.  The fishiest, canned variety, is the one I go for.  I understand the irony.  But like, I really dig canned tuna. If I tried to understand my crazy taste buds, I'd be here all day.
One of my favorite ways to eat tuna salad is stuffed in avocado boats, with a little salt, pepper, and EVOO (sometimes a little sriracha) and I'm in heaven!  I usually have a soft boiled egg on the side so I can mix a little of that yokey goodness in each bite.  Yum! Plus, it's super healthy, it's gluten-free, and can be made dairy-free, and paleo as well.  This is a quick chop and mix up and can be refrigerated and used for up to three days (if it lasts that long!). With leftovers, I'll usually make tuna melts (baked tuna on bagels with some Swiss and mashed avocados on top) or eat on top of salad.  This versatile recipe helps keep the 'canned' fish interesting, and also has a ton of good flavors going on in it.  So mix this bad boy up and enjoy this loaded tuna salad!
Ingredients:
2- 5oz cans of white albacore tuna
2 T of mayo (use more if you like creamier tuna salad)
½ a cup of full fat greek yogurt (use more if you like creamier tuna salad)
½ cup of finely chopped celery
¼ cup of finely chopped sweet peppers (or red bell peppers)
¼ cup of finely chopped red onion
¼ cup of capers
1 medium dill pickle finely chopped (can use relish in a pinch too!)
Juice of 1 lemon
1 tsp garlic powder
Salt and pepper to taste
EVOO (extra virgin olive oil) to taste
4-5 avocados (depending on how big they are)
Optional- Soft boiled egg served along side tuna boats
Directions:
Open and drain tuna.  In a large bowl, place tuna and break up until all pieces are small and even.  Finely chop celery, sweet peppers, red onion, and pickle.  Add to bowl.  Measure and add capers, mayo, yogurt, garlic powder, lemon juice, salt, and peppers.  Mix everything until well combined.
Carefully cut avocados in half and de-pit.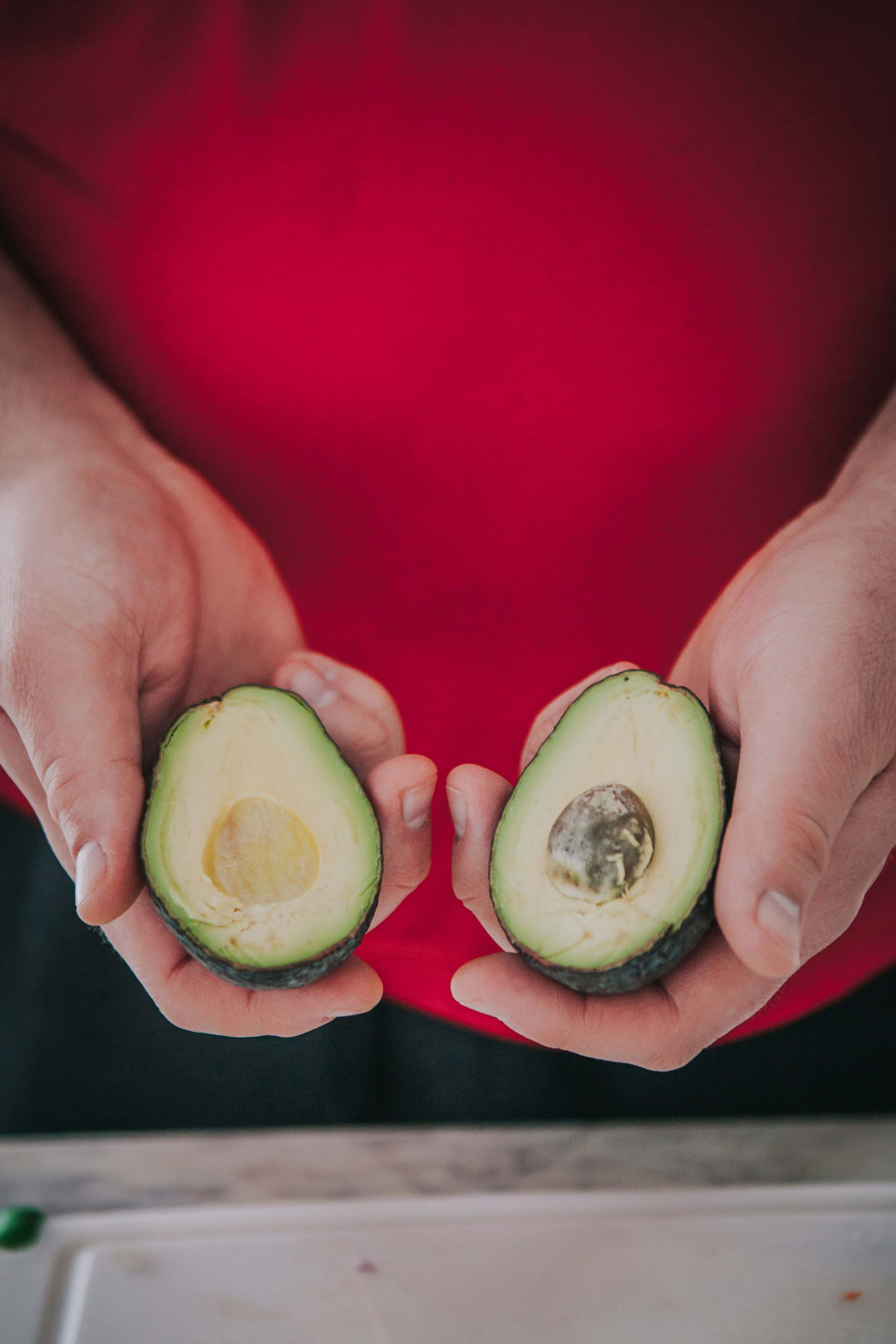 To serve, fill avocado with tuna salad, sprinkle salt and pepper over avocado, and drizzle with EVOO.
Serve and enjoy!  If you're like me, serve with a soft boiled egg and take each bite with some of that yummy egg yolk!