With summer just on the horizon, I dream of garden fresh tomatoes, corn on the cob, and grilling out on the porch. Now, when tomatoes are producing a million a minute in the family garden, we ate this every other night growing up. Sometime this summer, I'm going to show you all the different ways this recipe can actually be used.  It's like a miracle dressing, and it's super, super easy to make. It can stay in the fridge for a week or if you're a busy parent, like my mom was, she'd make HUGE batches and freeze it.
Full disclosure, this recipe did not come originally from my family or myself.  My mom originally got this from her friend, Jean Barker.  It's been floating around the family ever since.  We just adjusted accordingly to our tastes (more garlic.. yes!). If you're looking for a fun and delicious recipe for Mother's Day, this is certainly a crowd pleaser.  Add some mozzarella and toasted almonds and it's like a deconstructed caprese salad with a twist!  The hint of sugar with some red wine vinegar makes this sweet and tangy and the perfect compliment to many summer salads.
Trust me.  Pure dressing winner.
On the plus side, this is also vegetarian, and very allergy friendly.  You could substitute soaked cashews, almonds, or pine nuts for the parmesan (making it gluten and dairy free).   So grab some fresh ingredients, and away we go to awesome dressing land.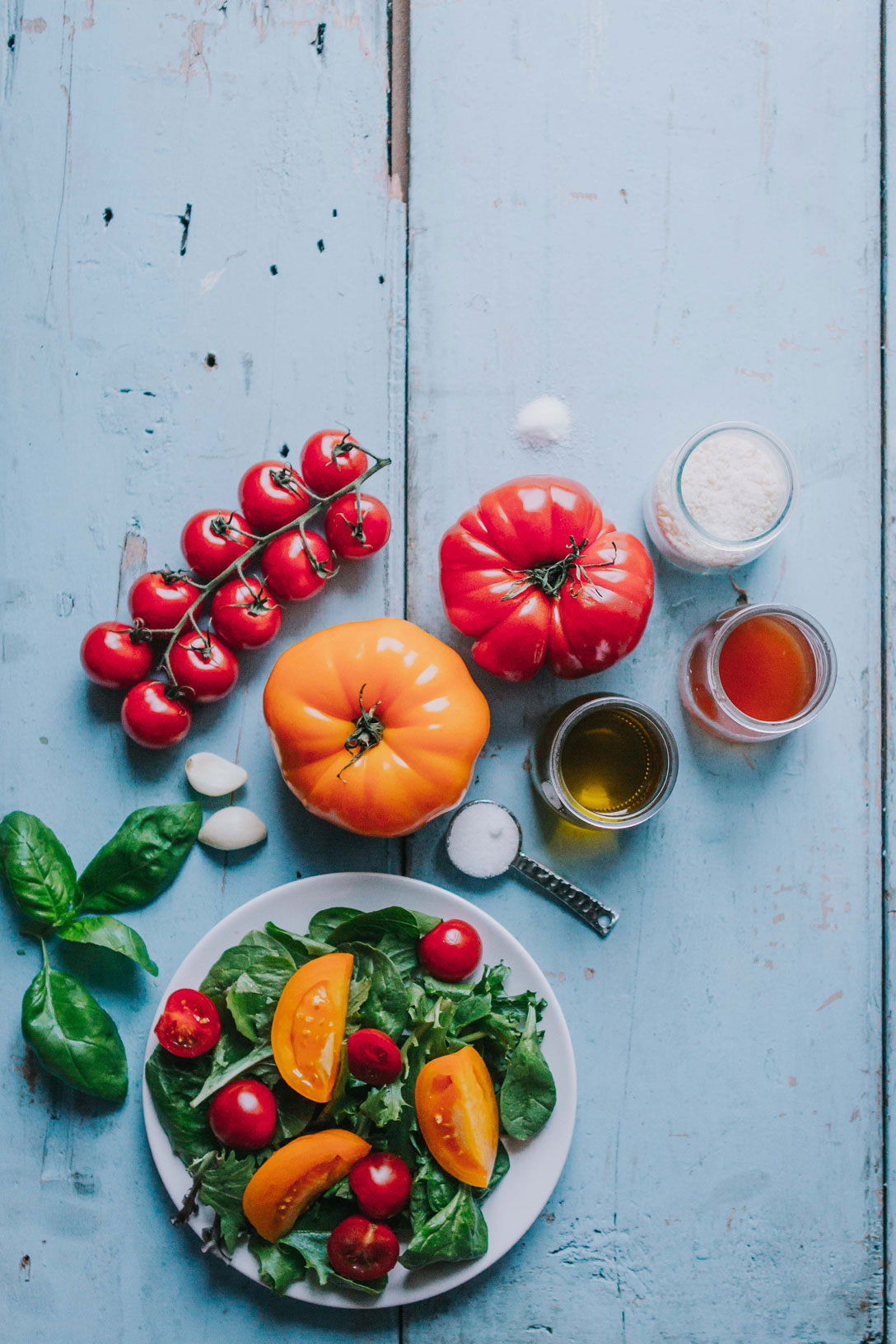 Ingredients:
2 T red wine vinegar
1/4 cup lightly packed fresh basil leaves
1 clove garlic (who are we kidding, we always added enough so you could smell us for miles, 4+ will do for those who like it strong)
1/4 tsp salt
1 tsp sugar
1/4 cup grated Parmesan cheese
1/3 cup olive oil (I'm lucky enough to have some beautiful EVOO we brought back from Greece)
Variety of tomatoes
Mixed Green
Here's the easy part.  You literally put this all in a food processor and blend until smooth.  Drizzle over your salad.  Add other veggies and toppings to taste. Boom. Done.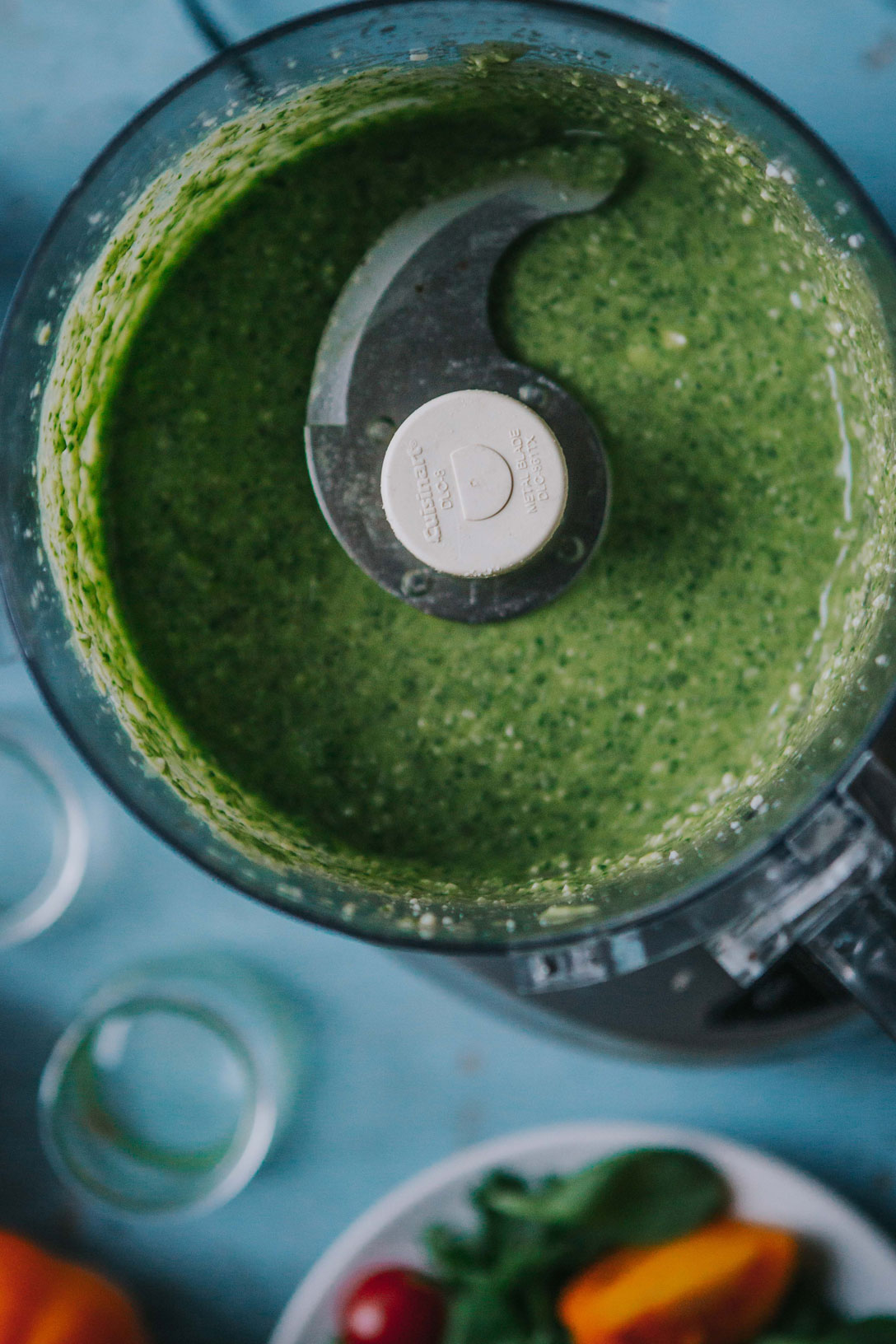 Tips:
If you want it to be more 'liquidy' you can add more olive oil or vinegar.
If you don't have a food processor, I use my Magic Bullet or my blender.
Salad is awesome with mozzarella and toasted almonds or pecans. Capers also make a great addition.