Now this recipe is certainly a VERY old school (80+ years) family favorite that I'm about to share with you this chilly Sunday.  It's so old that the recipe is in both my grams and great grams cookbook as well as a recipe card. I guess gram's REALLY didn't want us to forget this one lol.  She certainly had it memorized.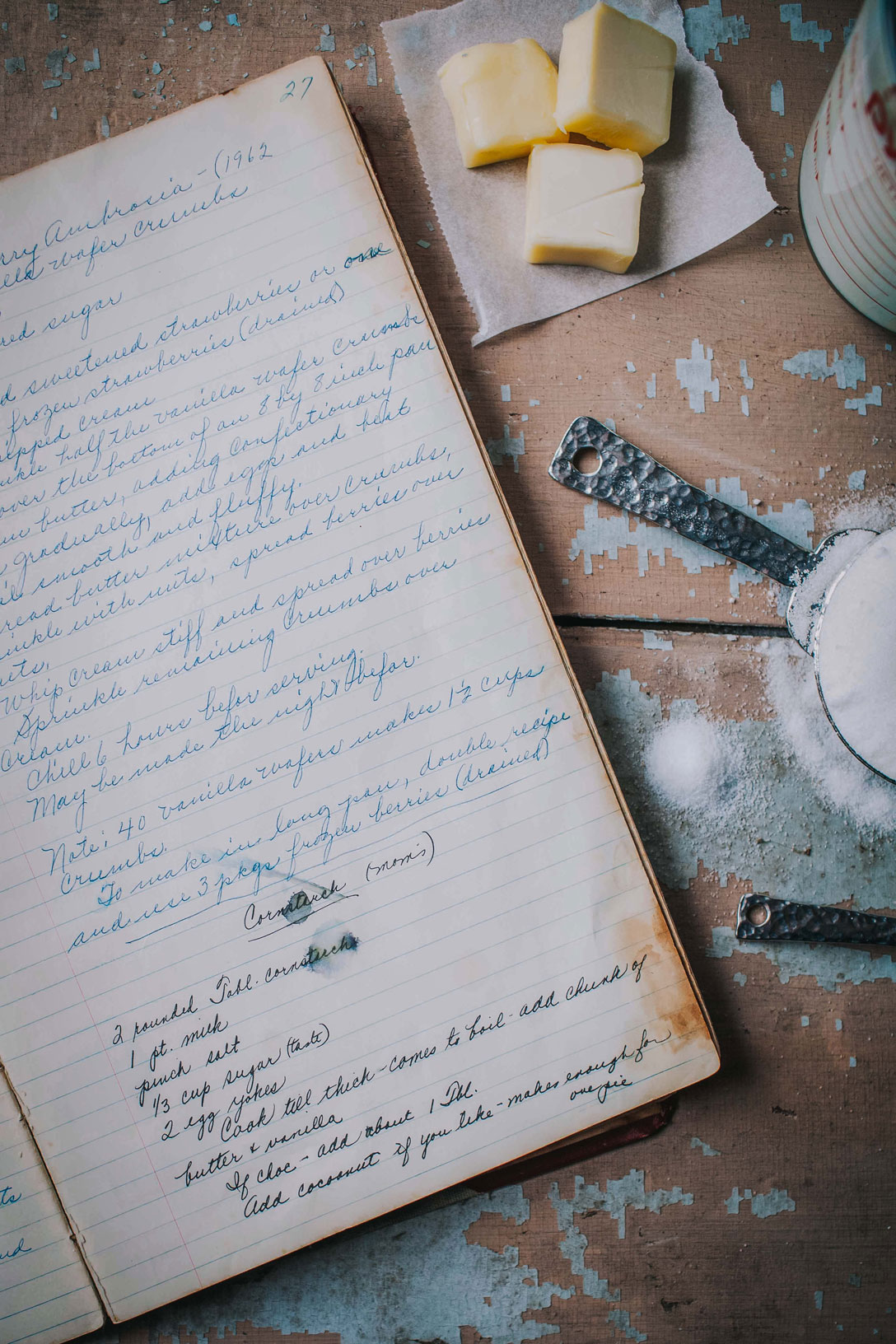 Now if you know anything about the large Pizor-Yoder (and now Bailey clan), our family… aunts, uncles, cousins, siblings all get together every Christmas (and really as often as we can) and pretty much cook, play cards, laugh, and have an all around good time.  You'll certainly see some fun blog posts around that time (definitely including some mojito recipes… yummm).  Our family ALWAYS make this custard recipe whenever we're together.  It's actually my great-grams 'cornstarch recipe' and is known by just about everyone.  Anyone who ever tries it wants a copy of the recipe. I even remember making this for my sister's host family in Scotland, so it's been shared in multiple countries too!   It's a truly amazing dessert and is comprised of fresh, simple ingredients.
In the summer, we'd go pick fresh berries off our neighbor's bushes or get peaches at the farmer's market and serve them over this custard.  When the custard's still hot everything kind of melds together in a truly magical way. We always had the ongoing tapioca vs. no tapioca argument in my family, as we were always 50/50 split on the matter. Grams and mom also used this as a pie base or custard base, which is fairly easy to do.  Here's some tricks of the Pizor-Yoder custard trade:
Add 1 T of good cocoa to make chocolate custard
Add 1/2-1 cup of shredded coconut to make coconut custard

Do both of the above with a tsp of almond extract to make Almond Joy

Add zest and juice of one lemon to custard, pour in baked pie crust.  Add whipped eggs whites (meringue) to the top and bake for lemon meringue pie.
Add a cup of quick tapioca (or a cup of large pearl that have been soaked overnight) for tapioca custard.
We substituted coconut milk for regular milk before to make lactose free custard (also makes it a little more primal/paleo if you use coconut sugar instead of white sugar)
My grandpa's favorite was always to put pitted cherries on the bottom of a baked pie crust, cover them with tapioca custard and have custard cherry pie.
It's seriously one of the best base recipes that can also beautifully stand on it's own or be whipped up into any manner of desserts.  I have so many memories of gram's stirring this on the stovetop for all the grandkids.  This has always been a staple in our households, and hopefully it can become one in yours now too!
Old Fashioned Cornstarch Custard:
Now, we always double this recipe (cause the family can never get enough of this) but this will make roughly 3 cups of custard by itself so plan accordingly!
2 rounded T cornstarch
1 pint milk (2 cups)
pinch of salt
1/3 cup sugar (can add more or less to taste)
2 egg yolks
1.5 – 2 T of butter
1 tsp vanilla
Mix together cornstarch and sugar until combined well.  Slowly add milk and mix well to ensure no clumping (with cornstarch). Separate eggs, add yolks and salt.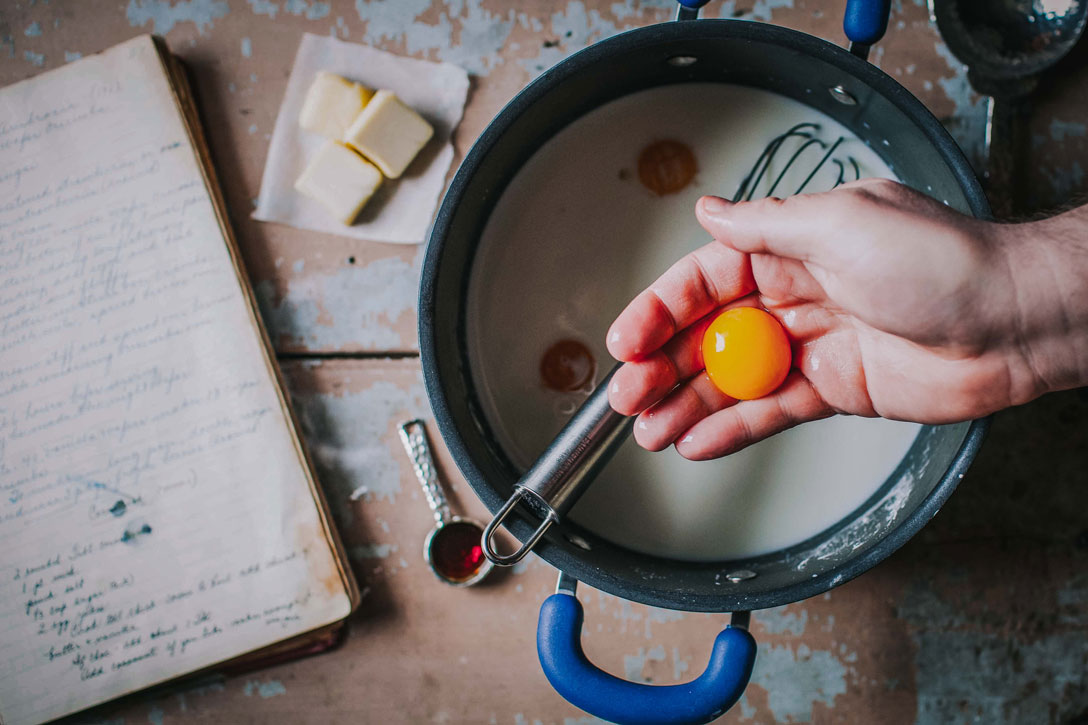 Stir everything until combined well and place on stove at medium high heat. Continuously stir mixture to avoid scorching until mixture thickens.
Once it thickens, add butter and vanilla.  Remove from heat and still until well combined. My family can never wait for this to cool and pretty much eat it as soon as it doesn't burn our mouths but feel free to cool and serve cold as well or make a pie!  Enjoy!